Our Donors & Their Gifts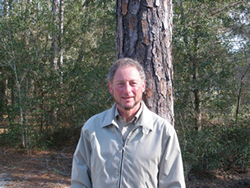 Brian W. Lerich '69
Brian W. Lerich '69 describes his experience donating real estate to a charitable remainder unitrust:
"In 1997, I became the 'proud' owner of a beautiful tract of forestland just outside of the Adirondack Park in New York. The land was well-stocked with a mix of softwood and hardwood timber, remote and beautiful, but with good access for forest management and recreational use.
"Ten years later, after retiring from teaching, I evaluated my personal situation and need for income. I would only receive occasional revenue from forestry operations by holding the land, but due to my low cost basis, I would incur significant capital gains tax by selling it.
"The solution was to establish a "flip" charitable remainder unitrust (CRUT). I donated the land to the trust, which sold it without any tax liability. Moreover, I was able to claim a partial tax deduction for the value of the land contributed, which I could carry over for several years. Yale agreed to serve as successor trustee, handling administration of the trust and investing the sale proceeds. I receive a regular income based on a percentage of the trust's annual value for the rest of my life.
"I named the University as a significant irrevocable beneficiary of the trust. This was quite consistent with my values, as I believe Yale lives up to its motto 'Lux et Veritas.' Through its excellence in teaching and research, Yale continues to be one of the world's great and enduring universities."