Our Donors & Their Gifts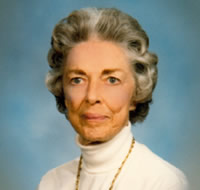 Dorothy Webber '45 M.N.
Dorothy Webber '45 M.N. never forgot her time at Yale University School of Nursing (YSN). Thanks to a generous bequest from her estate, more students will have the opportunity to share that experience.
Following her death on Aug 9, 2006 at the age of 86, Dorothy left $5 million to YSN to be used for student scholarships.
"We are so grateful for Miss Webber's generosity and foresight," said Lisa Hottin, Director of Development for YSN. "For many of our alumnae/i, their Yale experience affected their lives professionally and personally on so many levels. Her gratitude to Yale will now directly impact generations of YSN students in a very personal way."
Dorothy grew up in Fergus Falls, Minnesota, and attended Trinity College in Washington, D.C., before transferring to the University of Wisconsin in Madison where she earned her bachelor's degree in English literature in 1942. She graduated with a master's degree from YSN in 1945.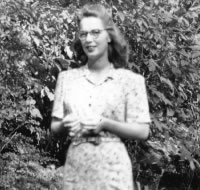 After working as an assistant head nurse in Honolulu and at the University of Colorado Hospital in Denver, Dorothy ultimately returned to Fergus Falls where she worked as a private duty nurse.
She was inspired to include the School of Nursing in her will after a scholarship was established in honor of her classmate, Peggy Pearce, by Peggy's husband, Herb Pearce, in 1999. Throughout her life, Dorothy remained grateful to YSN.
"Yale School of Nursing was the best thing that ever happened to me," Dorothy told former YSN Dean Catherine Gilliss.
"Increased financial aid is the single most critical need facing our students today," Ms. Hottin said. "The debt load many of our students face at graduation is daunting. Miss Webber's gift will help to lighten this burden."